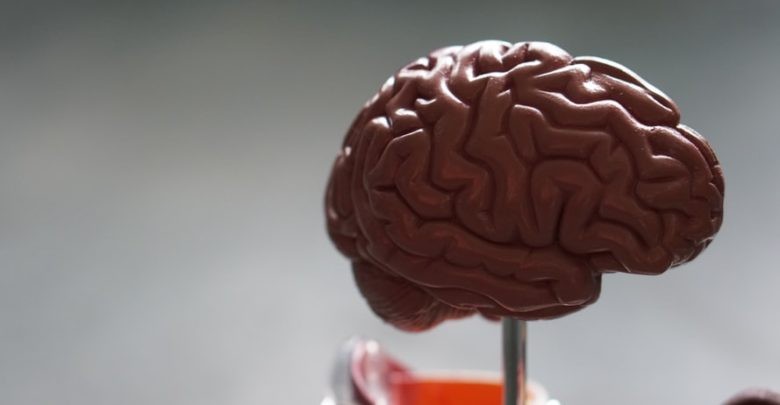 Dr. Sanjay Kalra on finding a neuroimaging biomarker for ALS: Challenge Accepted
Published in the Gateway March 10, 2021, written by Jeanne Coleongco
A U of A neurology professor is hoping to use imaging techniques like types of MRIs and MR spectroscopy to find an ALS biomarker.
---
A U of A researcher is on the quest to find a standardized biomarker for diagnosing and tracking the progression of ALS.
A recent study by Dr. Sanjay Kalra of the University of Alberta's medicine and dentistry department's neurology division standardizes diffusion tensor imaging (DTI) protocols to better diagnose and track the progression of ALS or amyotrophic lateral sclerosis. Dr. Kalra is also researching other imaging techniques for ALS patients, including magnetic resonance (MR) spectroscopy and 3D texture analysis. He is currently working on moving his research under an open science umbrella in the hopes that an earlier and easier diagnosis will lead to a better quality of treatment and eventually a cure for ALS.
DTI, Dr. Kalra explained, is a type of MRI that looks at the white matter in the brain and is used daily in clinics for detecting and making decisions about conditions like stroke. However, that is not the case for many neurodegenerative disorders like ALS and Alzheimer's.
According to Dr. Kalra's findings, the challenges of using DTI for ALS are two-fold.
First, every testing centre and every investigator has their own protocol that results in images of varying resolutions, spatial detail, and a host of other interrelated parameters.
The second challenge was conducting longitudinal studies. This is because of the heterogeneous or diverse nature of ALS.
"I was in the clinic yesterday and I saw three patients, and they all were very different," Dr. Kalra reflected. "Typically in my clinic, I'll have one patient whose disease begins with speech impairment — their speech is slurred, that's how the disease starts for them, and then it spreads."
"The next person, their disease begins in their leg. Their leg is weak, and then it spreads. And the rate of progression is very different from person to person."
Searching for an ALS biomarker
This large biological difference between patients also makes clinical trials particularly difficult.
However, a biomarker Dr. Kalra is researching could help address this difficulty, and could eventually be used to measure the success of clinical trials, drug studies, and patients' progression in the clinic.
Dr. Kalra compares it to having an easy blood test to determine whether a patient has diabetes or not.
"If their sugar level is high, you've made the diagnosis," Dr. Kalra said. "In a clinical trial when a new drug comes out for diabetes, you basically just do a blood test… But in ALS, Alzheimer's, all these other diseases, we don't have that kind of easy blood test. That's what we really want."
Seeking to find this elusive biomarker is the Canadian ALS Neuroimaging Consortium (CALSNIC), founded by Dr. Kalra in 2013.
Dr. Kalra describes their research as having a two-pronged approach: to be at the forefront of technological and image processing advances, and to validate and replicate results on a larger scale, where increased variability would bring any important nuances to light.
A forward-thinking framework for ALS research
Already, CALSNIC has a host of new studies on their way to publication. Dr. Kalra, who has been working on MRI for ALS since his residency in Montreal, shows no sign of slowing down.
"There's still a lot of work to be done," he said. "We have to find treatments [and] tests so that people with ALS have a better life, and ultimately, so [they] don't have ALS… Also, MRI research has grown and continues to grow exponentially… so it never gets boring."
Now, Dr. Kalra is set to come out with two new studies that track ALS progression over time. One uses MR spectroscopy (MRS), which measures chemicals in the brain, and the other uses novel 3D texture analysis, which Dr. Karla believes he and his team were the first to describe, particularly in 3D.
"The idea is that we look at a scan of a patient with ALS, just looking at it on a screen, it looks normal," Dr. Kalra explained. "Yet… There is disease there. Texture analysis takes that same [scan] but analyzes it to look for patterns… that we can't actually appreciate visually."
The 3D texture analysis was a collaboration with a computing science team led by Dr. Herb Yang. It can accurately differentiate scans of people with ALS from healthy controls. The lab's next step is to test its diagnostic accuracy in the clinic.
Dr. Kalra also wants to conduct a "head-to-head analysis" of all these different tools — MRS for brain chemistry, DTI for white matter, functional MRI, 3D texture analysis — to gauge their efficacy at diagnosing and tracking ALS over time. He noted that each instrument takes different measures, comparing the device to a photographer, "looking at [light] intensity versus… color…."
Additionally, even if they manage to narrow it down to just one test, Dr. Kalra said it's still necessary to track other aspects of biology. This goes back to the fact that the onset of ALS is different for different patients.
In response to this challenge, he's building a new consortium. The new consortium, the Comprehensive Analysis Platform to Understand Remedy and Eliminate ALS (CAPTURE ALS), will be run in partnership with the Montreal Neurological Institute at McGill University.
"We'll be doing very detailed neurological exams, cognitive testing, imaging, blood, cerebrospinal fluid, longitudinal [studies]." Dr. Kalra explained. "This will be done in multiple centres, so that is extremely unique."
"Everything we collect will then be readily available to other researchers in the world [so that] we have many more people working on things in parallel with different ideas… discoveries will be made much faster."
Making the research possible
Back in 2017, Dr. Kalra received the Hudson Translational Team grant for CALSNIC. This is the largest ALS grant in Canada's history, from Brain Canada and ALS Canada. The funding came from the popular social media campaign, the ALS Ice Bucket Challenge.
Dr. Kalra doing the ALS ice bucket challenge at 1:21 mark
"So many people [did] not know what ALS is before then," Dr. Kalra explained. "But with awareness, comes more caring, understanding… The amount of funding and the amount of research that came with it was incredible… It allowed the initiation of many research programs that would not have been possible."
"I'm extremely grateful to ALS Canada, Brain Canada, and everyone that participated in the Ice Bucket Challenge."