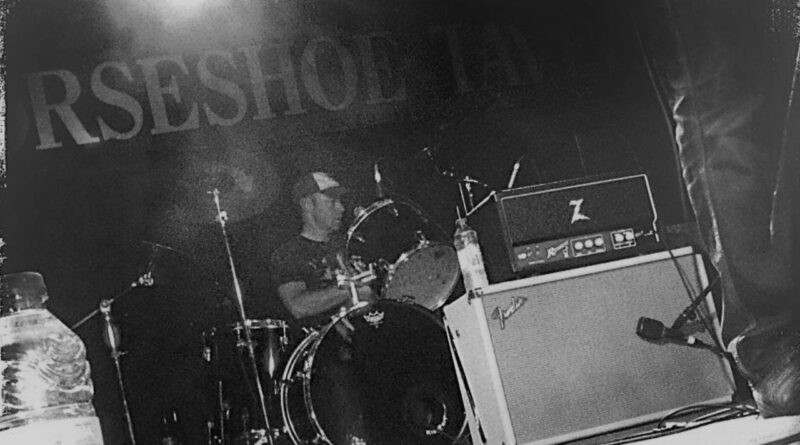 Don Reilly, drummer for Burlington's Crowe, fighting ALS
Published in A Journal of Musical Things March 1, 2021, written by Amber Healy
Bands are often much deeper than just a group of people playing music together.
For Crowe, a Burlington-based band that has played together for the last decade, it's a group of guys who have been friends for years beyond that.
Crowe's performing days might be over, though, as their drummer Don Reilly was diagnosed with Lou Gehrig's disease (Amyotrophic Lateral Sclerosis, or ALS) last October and his disease is progressing rapidly.
"It started out as a few buddies doing some basement jamming, writing some songs, sharing good times. Somehow along the way, it progressed into three albums and a decade of live shows around Ontario," says Stephen Sydor, friends with Reilly for 35 years and the band's guitarist. "We all have kids, families and careers outside of music, so it has been hard at times to juggle all those commitments and still find time for music."
Reilly is a husband and father of three girls who is known as a fiercely passionate and loving person who was very active prior to his diagnosis, enjoying running, cycling, skiing and other sports, while sharing those loves with his family.
But the Reilly family has faced devastation before, with the loss of their son, William, in 2014. Their youngest daughter was born a short time later, premature, but shared her father's fighting spirit and is now a healthy six-year-old.
"Looking back at the past 12 years now, it is amazing what we have managed to accomplish as a band (for a bunch of old guys)," Sydor says. "But now with Don's ALS diagnosis, it is hard to even think about music at all."
His friends, still shocked by the diagnosis and how quickly his disease is progressing, have started a Go Fund Me page to help the family pay for some ALS treatments that aren't currently approved in Canada.
"He is no longer able to do basic things on his own, like get out of bed, walk, shower or even open a door," Sydor says. "He is no longer able to work. He needs around the clock care, so his wife, Carolyn, is not able to work either."
The GoFundMe account is to help the family pay for some new but promising treatments that aren't covered by insurance and are very expensive, Sydor says. "Hopefully it can also help ease some of the major financial strains this disease has brought to Don and his family… Even if people can't afford to donate, they can send some positive healing vibes Don's way."
The currently available treatments are "marginally effective," but these new treatments "have shown tremendous promise in clinical trials in dramatically slowing, stopping and even reversing symptoms in some patients," according to the GoFundMe page. "These new medicines could be a long-term bridge to even better therapies and perhaps a cure. Don is a good candidate for these ALS trials as he is less progressed and still has motor neuron functions. Many in the medical community believe that these new treatments are at a critical turning point and Don's doctors are hopeful these medications will offer some reprieve."
More on Don Reilly's story can be found here; donations can be made here.